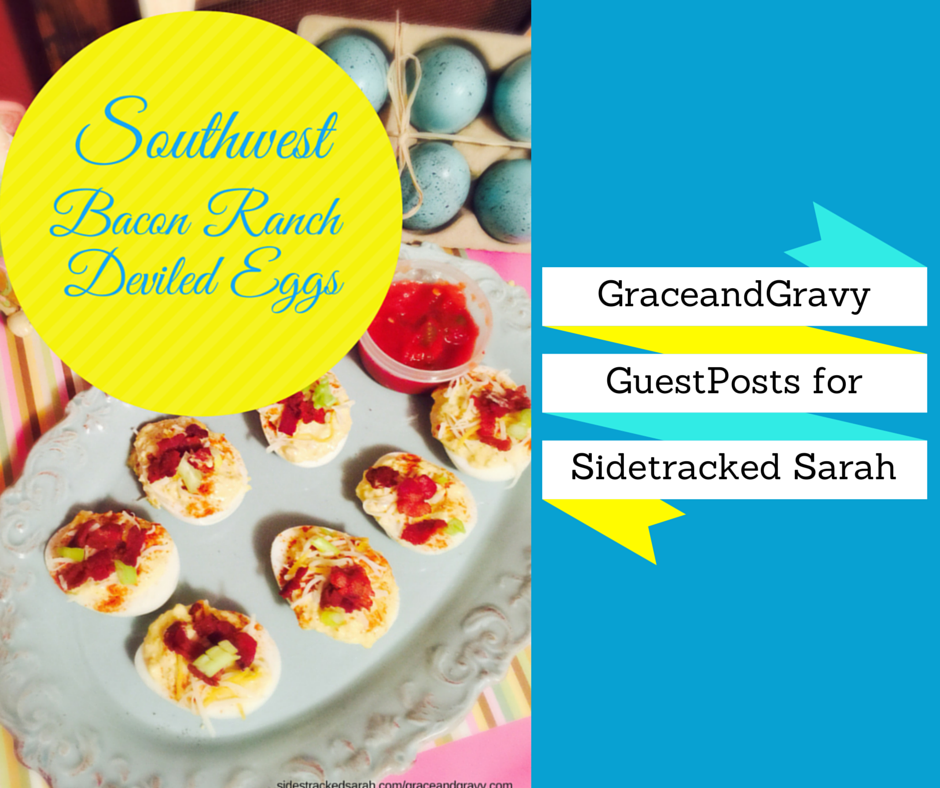 Happy Easter Week!
All week I will be sharing Easter Recipes, Crafts and Goodies to celebrate one of the best weeks all year.
Not only is Easter one of the most Special and Important Holidays for us as living beings, but it's also Spring, the sun is shining, the flowers are blooming and the bumble bees are buzzing.  What could be better than celebrating our resurrection of our Lord Savior, all while enjoying the beautiful season he created that special day to take place in!
The first I wanted to share was my Southwest Bacon Ranch Deviled Eggs Guest Post for Sidetracked Sarah.
"Deviled eggs are a staple food at any Southern get-together. I grew up standing in the kitchen watching my momma make a platter for family reunions and bbq's.     These Southwest Bacon Ranch Deviled Eggs definitely aren't my momma's recipe, but I do believe she would approve 100%!!"
And yes, I even used my fresh eggs from my girls, Agnes, Mabel, Olive, Ellie May, Bertha and Opal!
So make sure you stop by Sidetracked Sarah's and try my latest recipe!
Enjoy!