This post is sponsored. Please understand all opinions are my own. For more info read my disclosure here.
It is insane how fast our children grow up. It seems like just last week I was showcasing my daughter's finger painting masterpieces on the fridge, and now she is an independent 14 year old and as I look at her I see her as the masterpiece.
But Art and Craft time is still one of the few past times that we still enjoy having together. I cherish this time because I know that even this time will become less and less frequent over the next few years. I am trying to hold on to it as long as possible.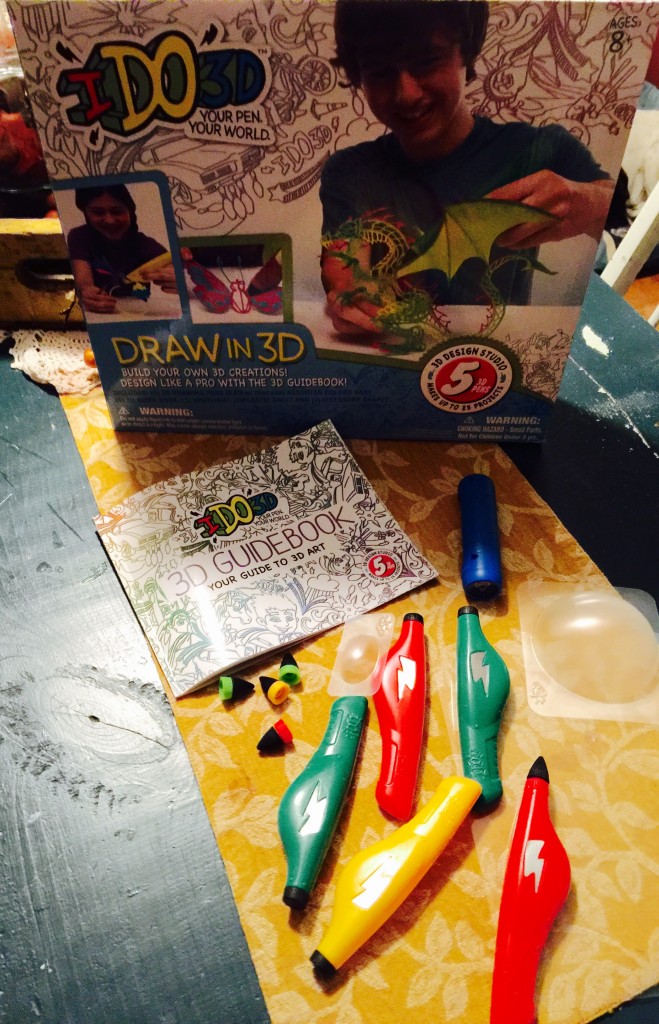 Because of that I have to be flexible and take time to enjoy not only projects I like, but find projects that interest her as well. When I come across the IDO3D Art Kit, I thought that looks like a really cool project for us to do together. Something fun and creative but not stressful to the point where we both the leave the project frustrated at each other.
I ordered the IDO3D Art Kit on Amazon and received my package within 2 days. Perfect opportunity for us to do during our Thanksgiving Holiday downtime.
First thing we did was open the package, remove all the contents and each read over the instructions so we both had a clear idea of how the projects worked. Everything you need is included in the kit, 5 drawing paint pens, 5 pen tips, a plastic tracing mat,tracing book and drying flashlight. You will need 3 Triple A batteries for the drying flashlight.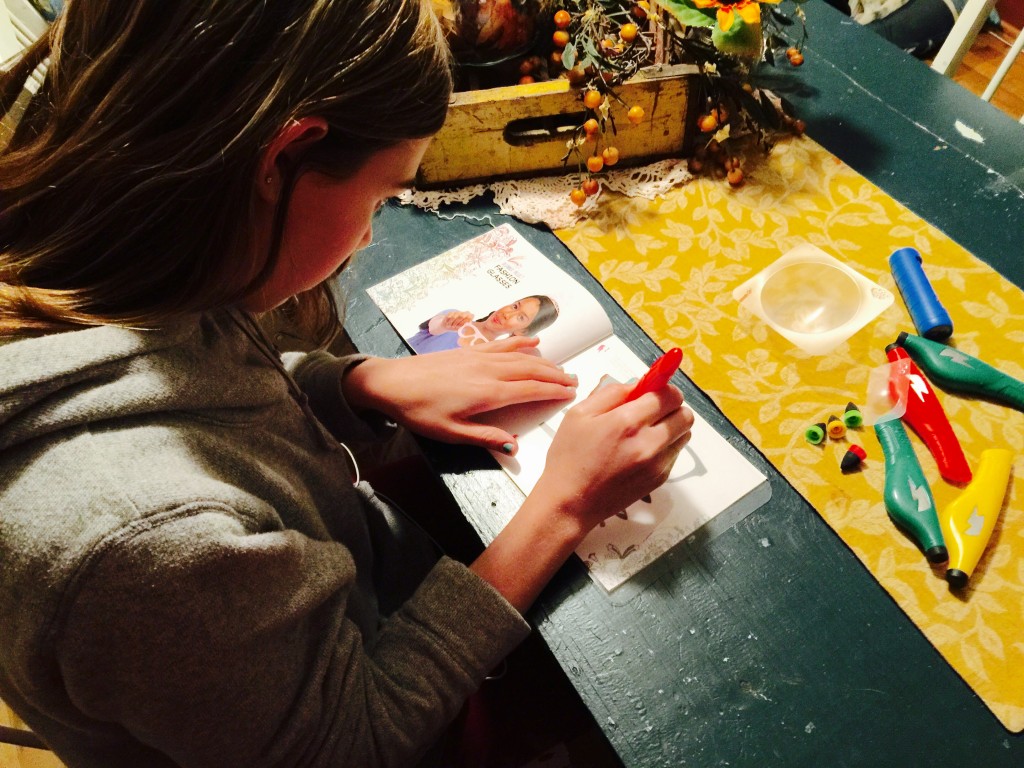 After that came the fun part deciding which craft to create. My daughter chose the Hipster Glasses. Perfect choice for her.
If you've never worked with a 3D creation it can certainly be difficult to grasp the concept of how to create art to 3 dimensional. The guide sheet was perfect and showed us exactly how to "draw" with the paint pens.
Once you've "drawn" your creation with the painting pens you need to use the included flashlight to dry your paint. It doesn't take long to dry if you have traced the designs with a thin coat of the paint. But my daughter chose to trace the glasses with a thin coat then fill in the frames of the glasses with a thicker coat to make the project sturdier. Let the paint on your creation completely dry before you peel it up or it will still be sticky.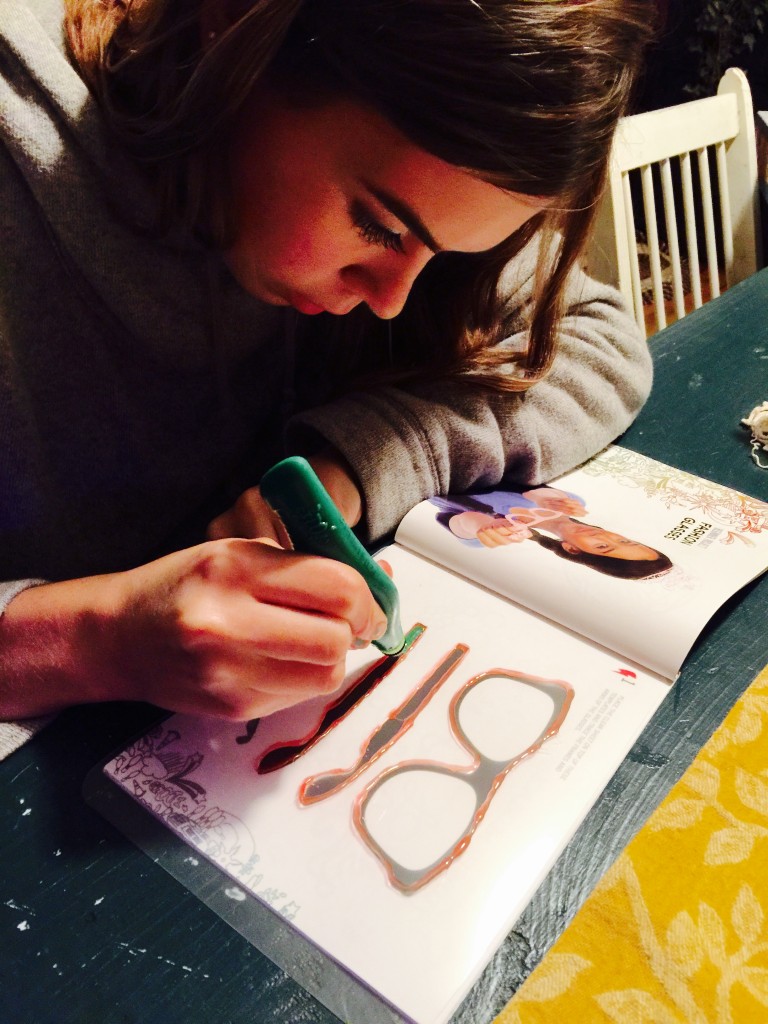 This kit is for ages 8 and up. Since my daughter is 14, she really didn't have any trouble creating the designs, but younger children will probably need to be assisted squeezing the paint tubes and maybe even holding the flashlight over the design.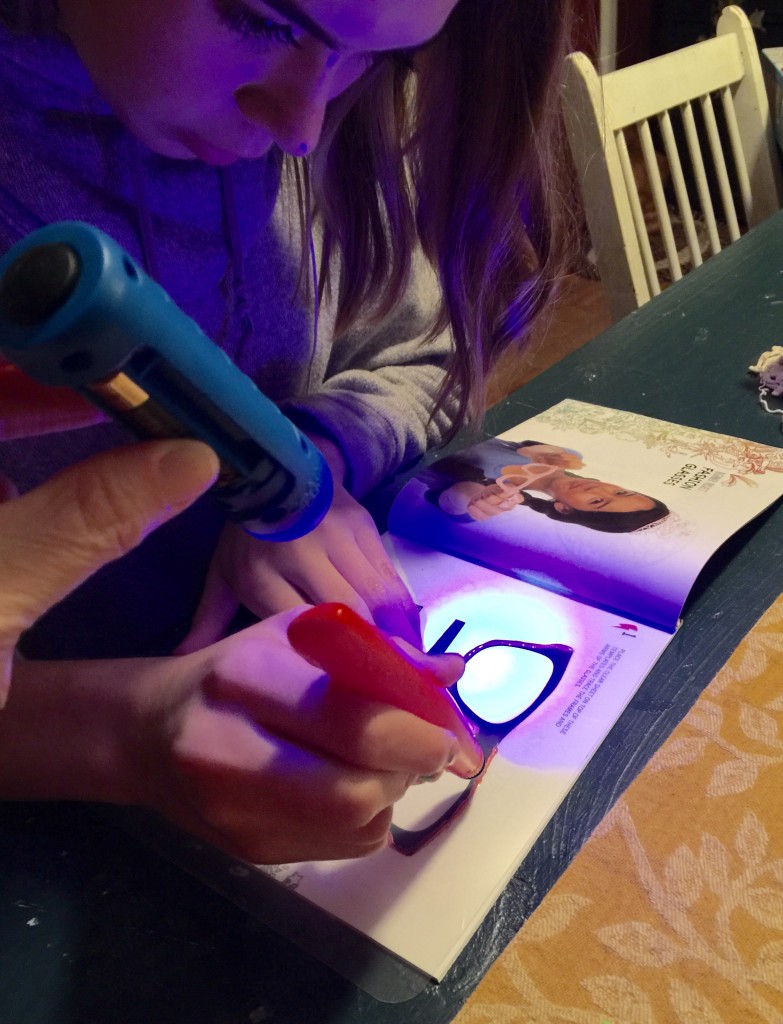 Please have realistic expectations and understand that this is a toy and that your projects are not going to look like 3D professional creations, but it is still a fun project to do
.
Overall I give IDO3D Art Kit a Thumbs Up!