This post is sponsored my McDonald's and Arkansas Women Bloggers.  All opinions are honest and unbiased. My writings are based on true stories and facts.  For more info on my Disclosure Policy click here.
I still remember when my local McDonald's was built.  It was the 80's, a time of childhood innocence and never ending memories of sleepovers, rolling down hills in the grass, swimming in the lake, spending hours outside on the swing set, and staring at the stars forever at night.
For my small town, getting a McDonald's was like Disneyland.  My husband remembers Ronald McDonald at the opening performing magic shows, buying the Ronald and Friends boxes of cookies and collecting every Happy Meal toy as possible.  In fact, my husband still may have one or two of his, (or a whole box full).  And the highlight of our Christmas Parade wasn't Santa, but Ronald McDonald!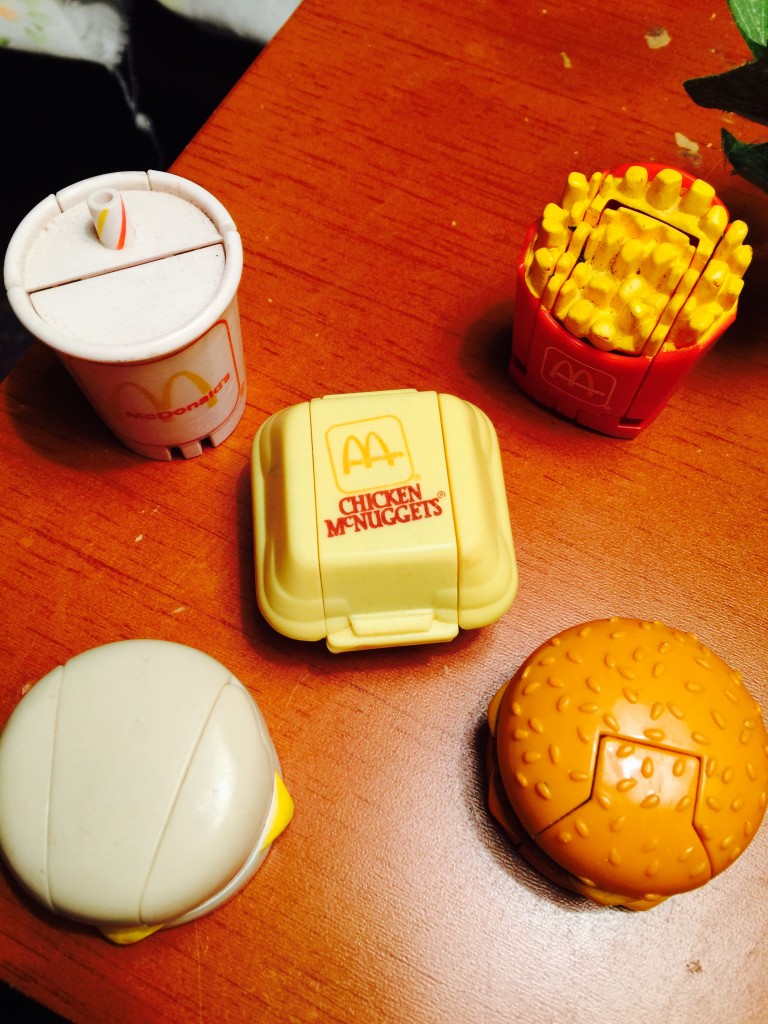 My husband just happens to keep his box of Happy Meal toys in the house, individually bagged in groups with the dates!  The picture above is the McDonald's Food from 1987.  And what is really neat about the food toys, is that they turn into transformers, as shown in the picture below.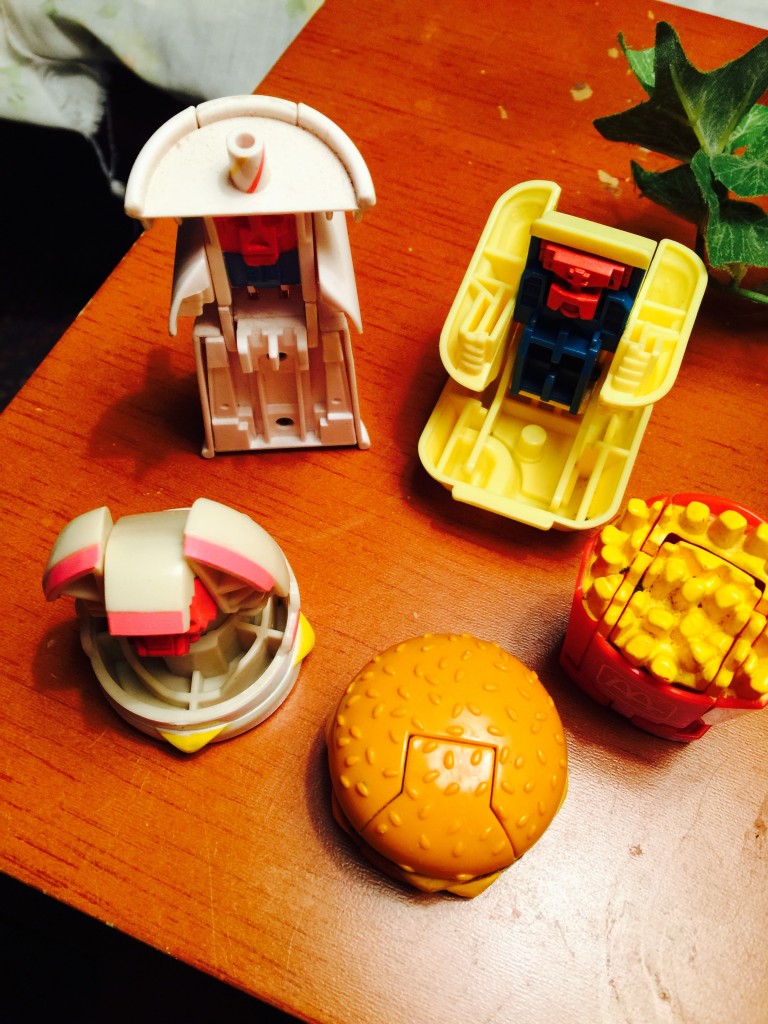 McDonald's bring back so many sweet childhood memories for me and my husband, that when we started a family we knew McDonald's had to be a part of that.  So the tradition continued of Happy Meals and Ice Cream Cones.  It was a sad, sad day for us when our children were no longer little enough for Happy Meals, but had graduated up to big meals and when begging for ice cream cones, became begging for frappe's.
But as always, McDonald's is able to accommodate all of our needs, especially now with the new Chef Crafted Sandwiches.  My family was thrilled to have new choices of such deluxe sandwiches on the menu.  You can choose from Maple Bacon Dijon (everything is better with bacon, right?), Pico Guacamole, (for when you are craving a little Hispanic Culture), and Buffalo Bacon, (wings flavor in a sandwich, um yes!)
*These are options geared in my McDonald's area.  Of course they may vary by location.
But what I found so fascinating about the new sandwiches, is that you have options when ordering.  I didn't realize that my decision wasn't over when I decided on which sandwich style to try.  First, I got to choose whether I wanted Beef, Grilled or Crispy Chicken.  Next I had bun options!  My choices were Artisan Roll and Sesame Seed Bun.  I couldn't decide, they all sounded so good. And then last I choose the flavor.  My husband was in AWE!  He was so excited about the options.  Needless to say, they didn't disappoint!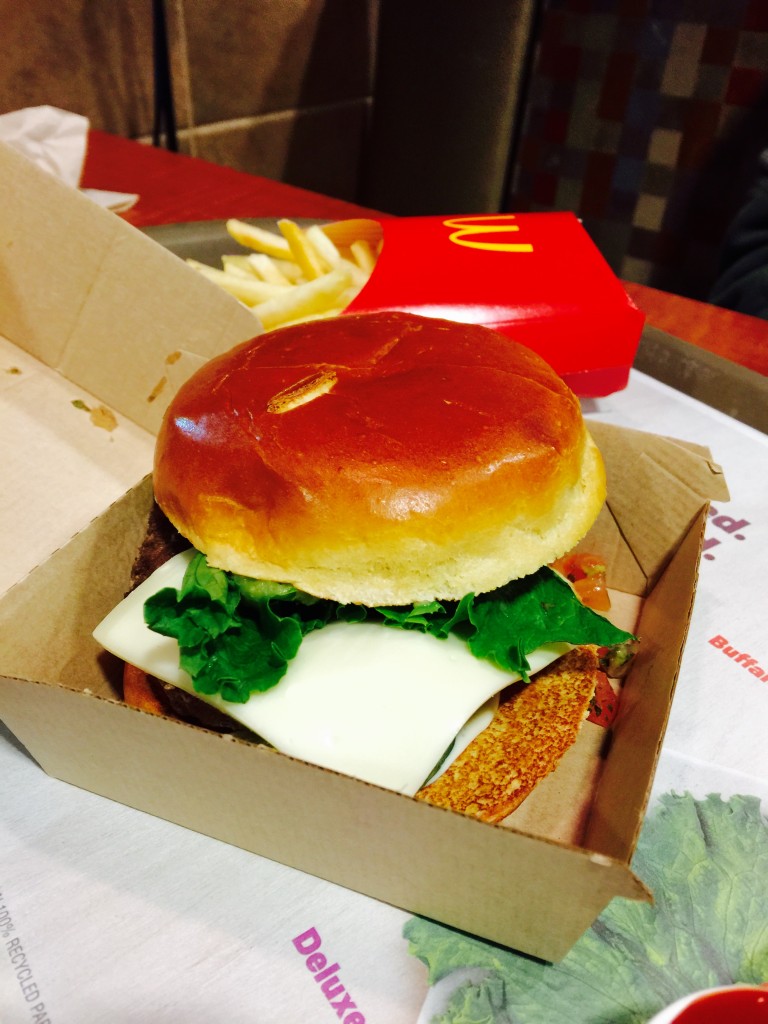 He chose the Pico Guacamole Burger with the Artisan Bun.  It smelled delish, and he said it tasted even better!  One thing he did mention though, is that the guatamole was a tad spicy and with chapped lips it burned a little!  Of course he loves spicy so no harm done!  He also commented about the amazing flavor that the sandwich had.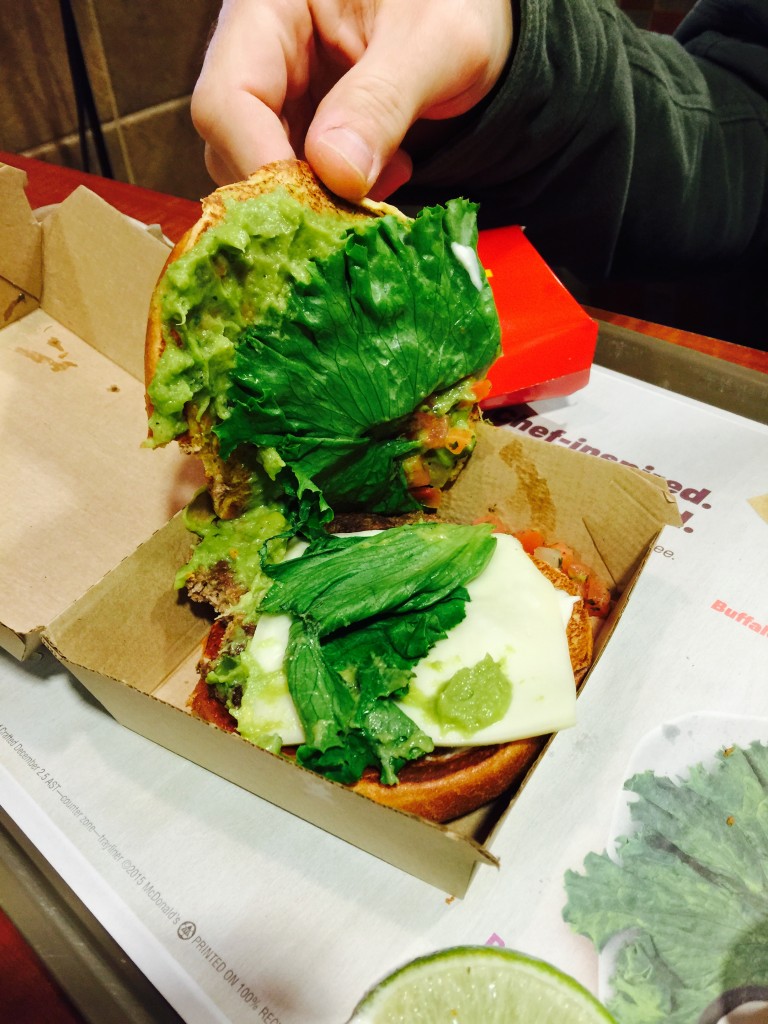 And as you can tell, he enjoyed it very much!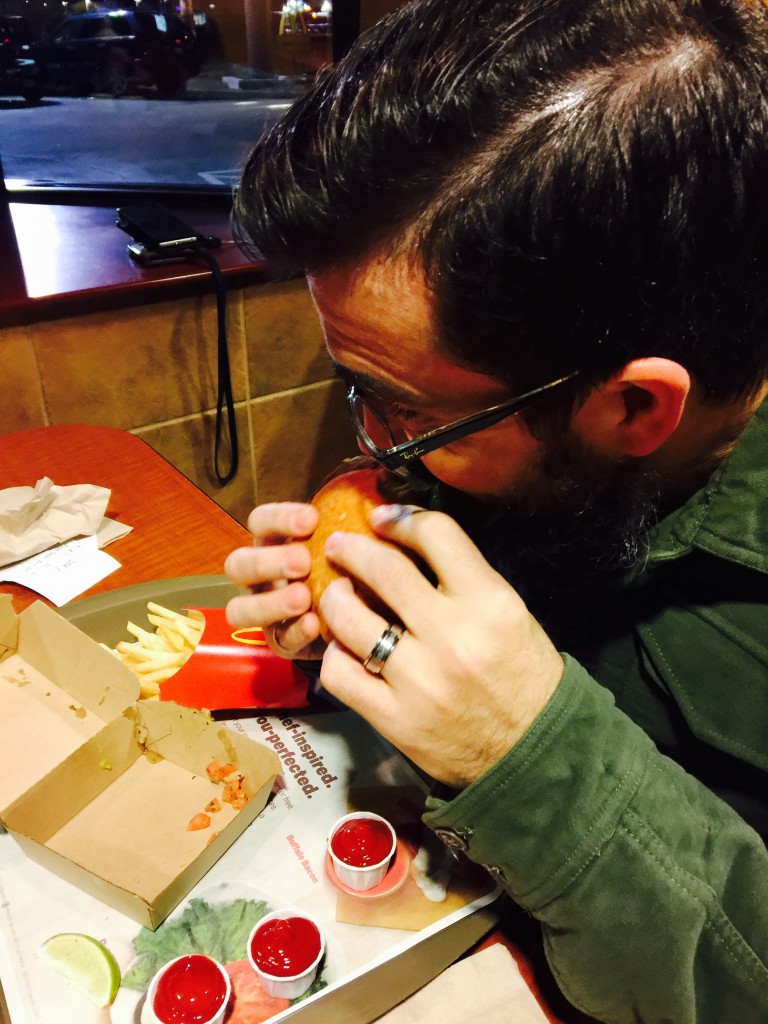 There is no need any longer to try to decide where to go eat a nice lunch or dinner when you can get the same great tasting sandwich, which a value price at McDonald's.  My children can get their frappe's to go with their sandwiches, and I can leave knowing that not only did I spend a fraction of what I would have at some places, but my family found a way to carry on our McDonald's tradition as we enter the next phase of our life.  And I can tell this is going to be a big hit with my family!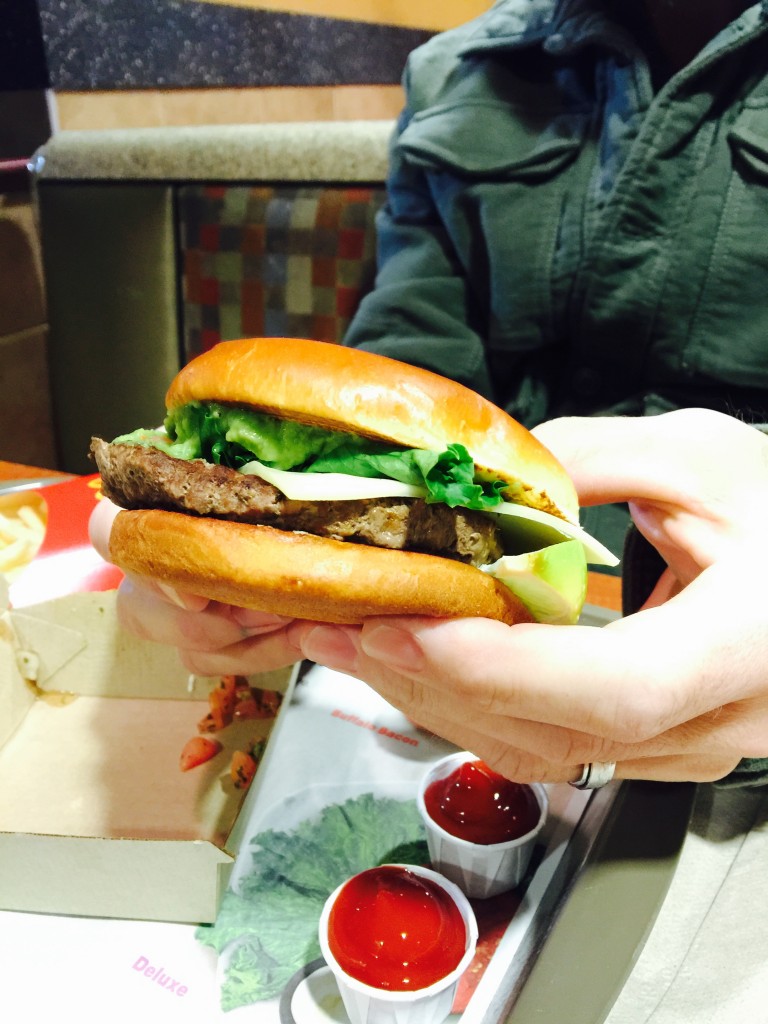 Would you like to win a year's worth of McDonald's Sandwiches?  Enter here.  And just for entering the contest, you will receive a coupon for a free fry and drink!
Here's to making memories last a lifetime!  Enjoy!