Well, September is here and that means I can now officially be in Fall mode since its this month, right?
Well, I hope you agree with me because I have been practicing my "Fall Y'all" around the homestead lately and I must say, I have loved every minute of it!
The nights have been cool and the morning air so crisp, that it automatically put me in baking mode!  I decided to make my "famous", well around my house anyway, Spiced Pumpkin Banana Nut Bread!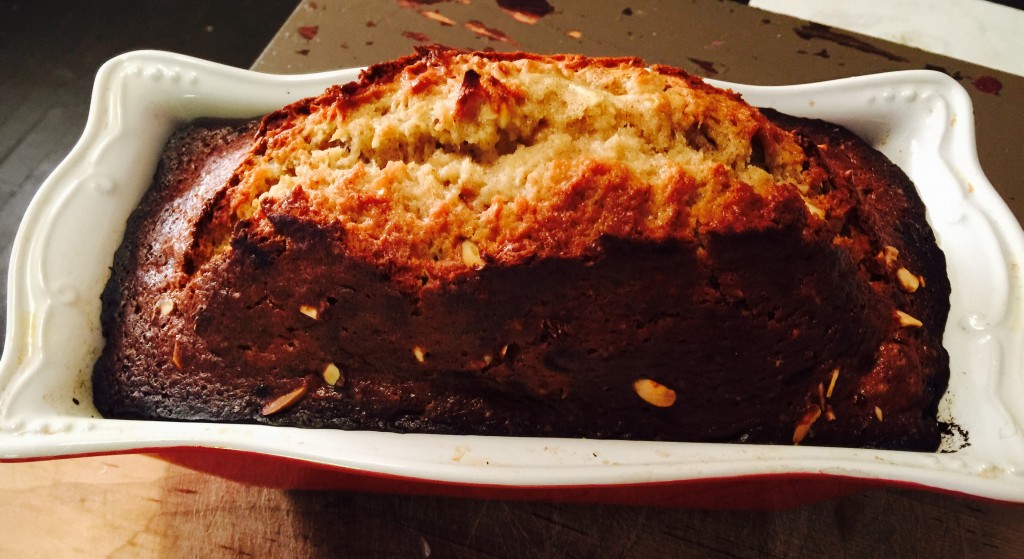 This recipe is my absolute favoritest, that's my new word , bread recipe to make.  I am a lover of all banana nut breads, but I always thought they could use just a little something extra. That's when I decided a little pumpkin spice could make everything alright!  See what I did there hehe!!!!
But yes, that's exactly what happened. The pumpkin spice gave the bread just the right spice flavor to create so many wonderful Autumn tastes in my mouth!
Pumpkin Spice Banana Nut Bread
What you need:
2 1/2 cups All Purpose Flour
2 cups of Sugar
1 teaspoon Baking Powder
1/2 teaspoon salt
3 eggs
1 stick of Butter
2 teaspoon of Pumpkin Spice
1 teaspoon of Cinnamon
1/2 cup Chopped Nuts (your choice)
4-5 Over Ripe Bananas
What you do:
1) In a large mixing bowl, add your dry ingredients.
2) Melt your butter and pour in dry ingredients.
3) Next add your over ripe bananas and smash into mixture until all ingredients are combined together. ( I usually use my hands for this process)
4) Add your nuts to the mixture. ( save a 1/8 cup for the top)
5) Butter your baking loaf pan and pour your mixture into it and add your remaining nuts.
6) Bake at 350 degrees for appx 45 minutes until golden brown.
I then decided I needed to practice my "Fall Y'all" hosting skills, so I invited some great friends over for dinner. I decided a Blackberry Pie fresh from the oven should definitely be the hot topic on the menu! (Blackberry Pie Filling recipe coming soon)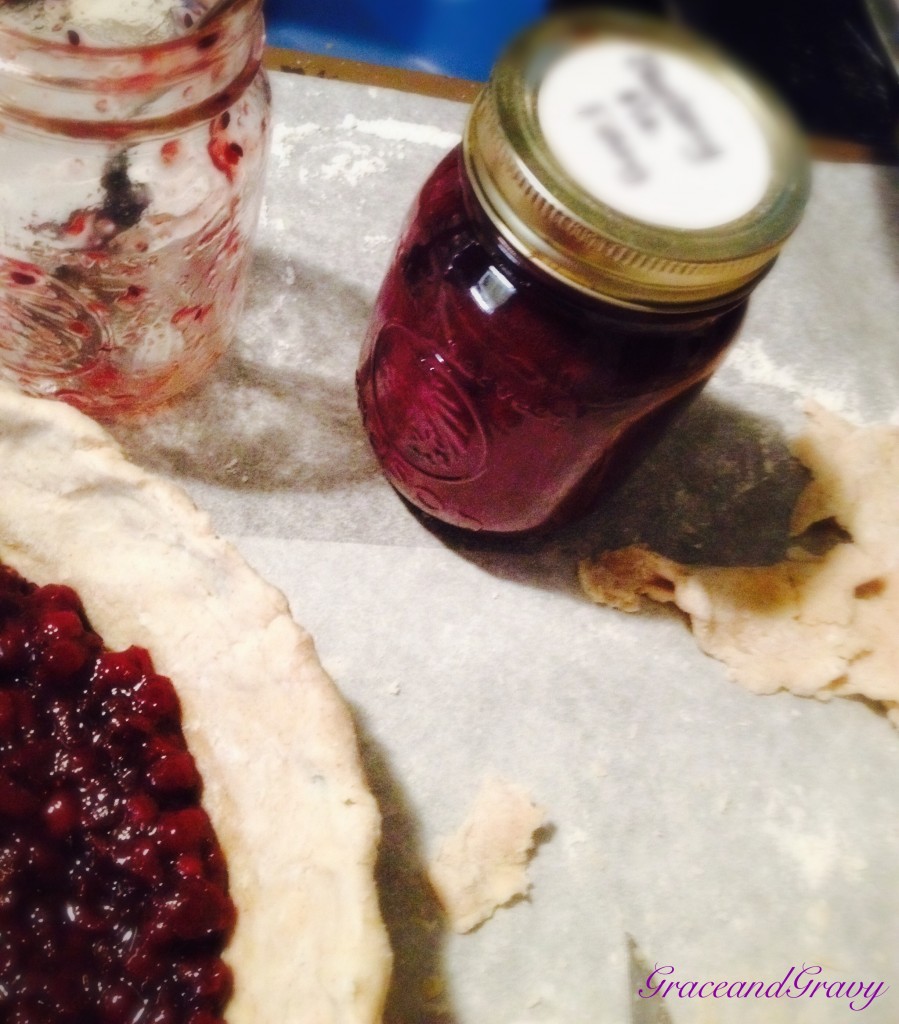 Add a little whipped cream and a drizzle of homemade blackberry syrup and I would say we had a winner. And yes, it was yummy if you didn't quite figure that out!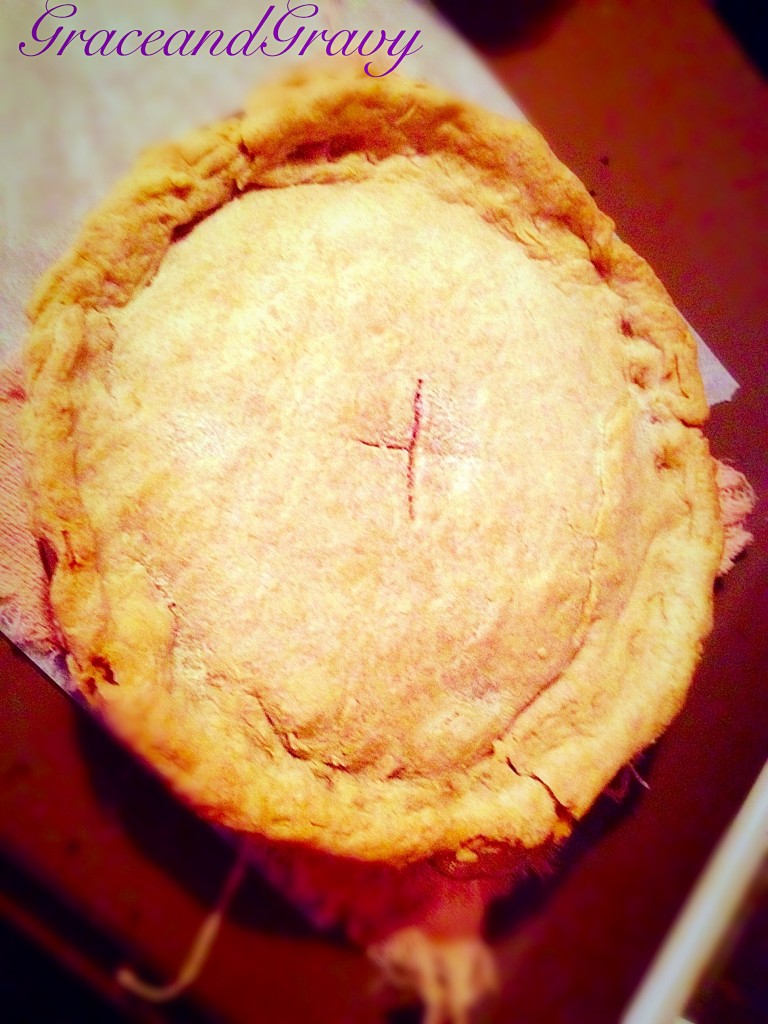 But I couldn't let that be the end of my Pre Fall Y'all Practice, so I decided since I was hosting dinner, my table should fit the part.
A mustard floral table runner, accommodated by an old yellow coke crate, adored with a variety of pumpkins, sunflowers, berry twigs and burlap created the perfect centerpiece for all my upcoming "Fall Y'all" dinners.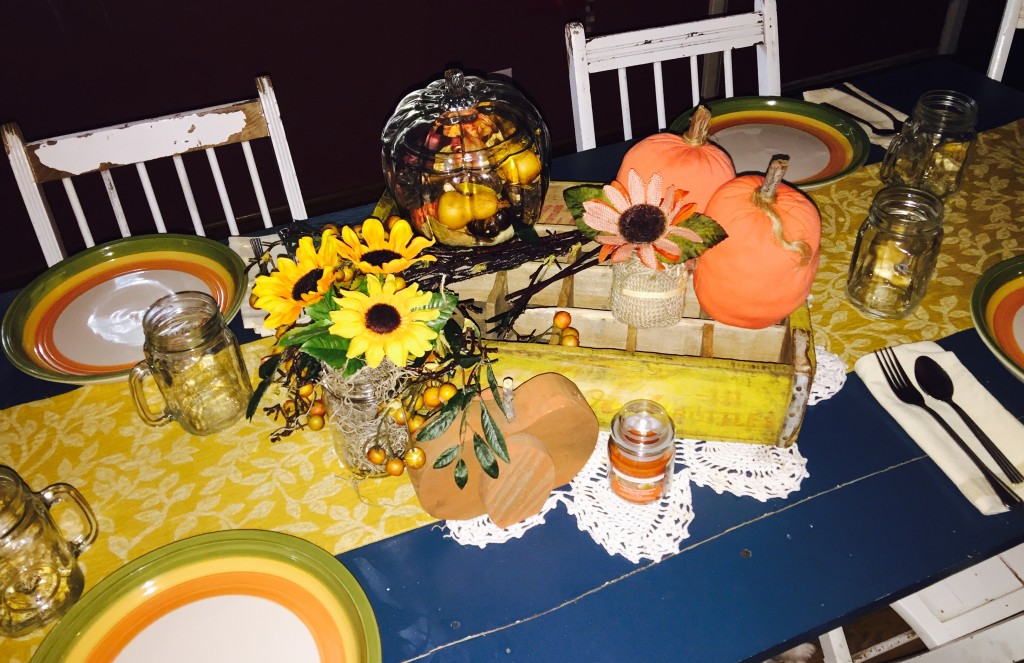 And don't forget to add Fall themed dinnerware to complete the look!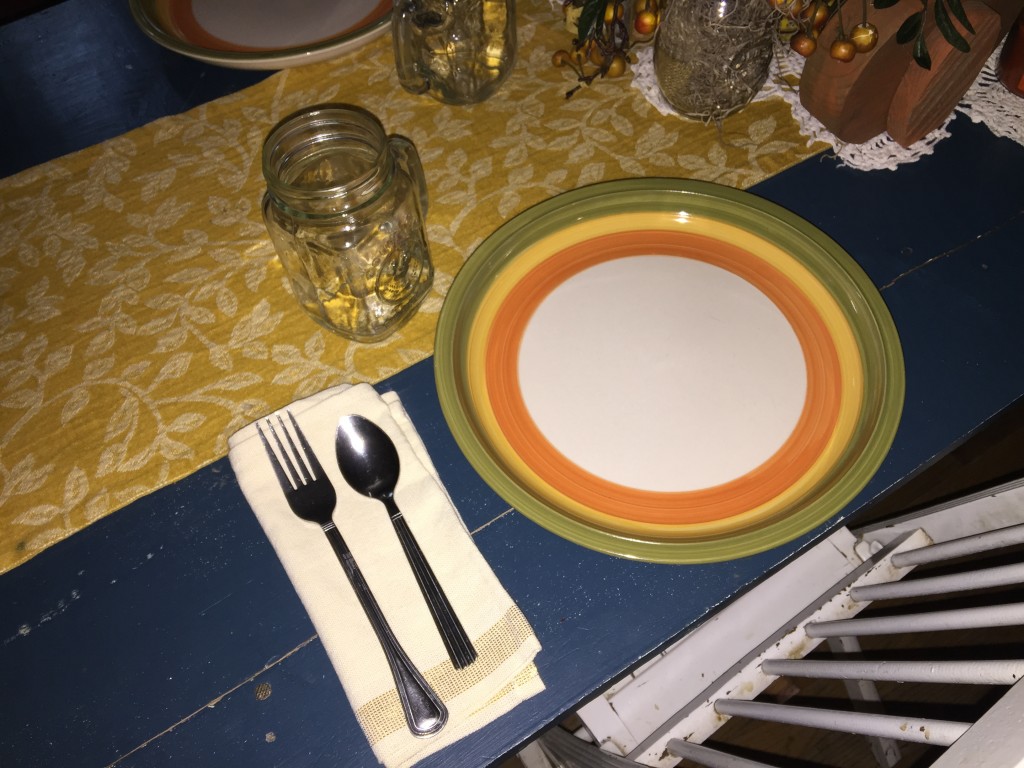 Come back soon for more "Fall Y'all updates and life on the homestead!
And Happy Pre-Fall Y'all!!